Through my eyes as an artist…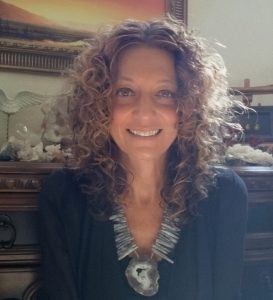 I have always been drawn to nature.
Growing up in Colorado I have always enjoyed the outdoors, being at the lake and in the mountains. I have always been intrigued with the bold colors painted in the sky at sunset and have taken a million photos to capture those moments.
Loving nature like I do, I have also always been drawn to the ocean and have lived in San Diego for the past 4 ½ years. I love being at the beach, walking along the shoreline with the sand in my toes and listening to waves hit the shore.
It balances and centers me.
I especially love the West Coast which brings us amazing and breathtaking sunsets. There is something so moving to stand on the beach at sunset and watch the colors change minute by minute. So it comes so natural to me to paint landscapes, skies, mountains and seascapes.
It's my way of trying to capture that one amazing moment when the colors line up perfectly in the sky and landscapes when the values are strong and bold. In my paintings I strive to re-create those fleeting, seemingly simple moments in time when the light hits the landscape perfectly and takes your breath away.
I want my art to evoke the same feelings you get when you are immersed in nature, when we pause to watch God's work unfold. I want to put those moments of awe and feeling onto a canvas. I want you to be moved by my paintings.
I want it to evoke a emotion or memory that moves you, speaks to you and impacts you in some way. I want my art to impact and enhance your living space and life. To provide that lasing intrigue with that piece every time you look at it.
I want to capture those timeless moments in nature and put them onto a canvas so you can look at them and be transported to those moments again and again. Since I was a child I also have been intrigued with nature's little unique or shiny objects: shells, rocks, and semi precious stones.
Unique, one of a kind specimens that have been created by nature, so it is natural to want to incorporate them into my art in a creative way.
My mom was the one who influenced me in incorporating them into my paintings. To open up and look at them in a new and creative way. Bringing in elements of the earth into my art, I have chosen to use the semi precious stones in my work because they are another unique wonder that has been created by nature. I admire their complexity and beauty.
I love the properties of the stones and putting them together with my landscapes to display their beauty.
As a fifth generation artist, third fine artist, I have always been very two dimensional and gravitated towards realism. I never intended to be a "mixed media" artist. It was more about my love of the semi precious stones and their beauty and wanting to add more depth to my paintings, that extra piece to create intrigue.
I strive for a balance between abstraction and realism, painting less realistic landscapes so that the natural stones stand out. I love the texture and depth that the semi precious stones bring to my art work.
I hear people say that:
"they have never seen anything like this before"
That's a frequent comment I hear when people view my abstract "Elements" series where I incorporate semi precious stones. It is quite fulfilling and fun to hear comments like that about my work. As an artist, I try to create new and exciting art because it is so fun.
I don't want to create a piece of work that is trite or boring. I think we all seek innovative things; that is what keeps things interesting – not just trendy but fun, fresh and new. I enjoy taking ordinary rooms and enhancing them in extraordinary ways with large, striking and unique works of art.
I hope my art will bring the beauty of nature to you for you to enjoy every day, and that you will love my paintings as much as I love to paint them.