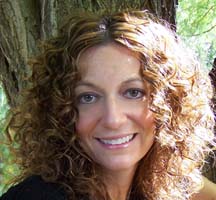 Artist Tesa Michaels
Art and creativity are deeply rooted in Tesa Michaels, a fifth generation artist and third generation fine artist. From a young age she was immersed in a creative atmosphere that offered constant inspiration and a family that nurtured her artistic endeavors and encouraged her to be a professional artist.
In grammar school she won art contests, was advanced in her artistic skill for her age, at the age of 12 painting her first oil painting taught by her mom, painting murals for schools. Tesa's grandmother and mother introduced and taught many mediums to Tesa, who gravitated toward fine art, drawing and painting.
At age 17, Tesa was accepted into her first national show, and she taught the art class during the last semester of her senior year of high school.
"I want you to be moved by my paintings. I want each work to evoke an emotion or memory that moves you, speaks to you and affects you in some way. I want my art to impact and enhance your living space and life, to intrigue you every time you look at it."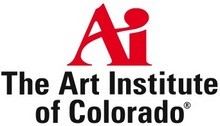 Tesa attended The Art Institute of Colorado, studying fine art then graphic design.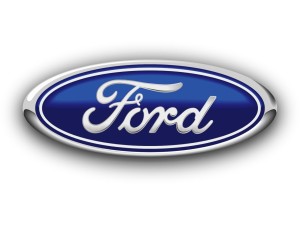 Following school, she worked in the graphic design field, in printing as an art and marketing director for a health products company, and in advertising at J. Walter Thompson as an art director working on Ford Motor Company commercials.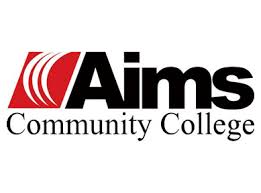 Realizing she had moved too far from her roots as a fine artist, Tesa began a new career as a professional artist focusing on oil paintings. Wanting to share her enthusiasm and technical skills as an artist, Tesa has taught art workshops and classes at The Showcase Art Center and Aims Community College in Greeley, Colorado.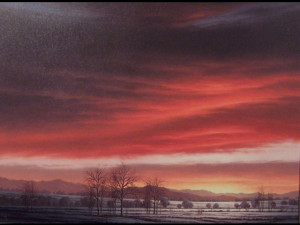 In Colorado, she studied under Clifford T. Bailey, who helped her develop and fine-tune her oil painting skills and helped her to find her voice as a fine artist. "He has encouraged me and influenced me as an artist and mentor; for that I will be forever grateful, which will forever reflect in my work as an artist."
As a Colorado native fond of that state's lakes and mountains, Tesa has always been inspired by nature. Tesa now lives in San Diego, where she enjoys the ocean and beach. She has always been intrigued with the bold colors painted in the sky at sunset and loves re-creating them on canvas.
It comes very naturally…..
So it comes so natural to Tesa to paint landscapes, skies, mountains and seascapes.
"I try to capture that one amazing moment when the colors
line up perfectly in the sky and landscapes, when the values are strong and bold."
Tesa captures the bold essence of nature in her paintings, she captures that small, simple moment in time where the light hits the landscapes perfectly, which will takes your breath away.
As a mixed media artist Tesa brings in elements of the earth into her paintings, shells into her seascapes, and semi precious stones into her abstracts. These elements create more emotion, depth and texture to her work, making each painting unique and one of a kind original piece of art you have never seen before.
As an Artist I have "Three" Distinct Styles: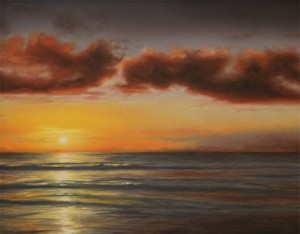 In my realistic landscapes I take a Tonealistic approach to my paintings. Meaning I push values, creating intense sense of light in my paintings. I use all the same tone in mixing my paints to create paintings that blend harmoniously while gleaming with light.
My style and inspiration more depletes those who have come before me in the Hudson River school of Painting- such as Thomas Cole and Fredrick Church. I m also intrigued with Rembrandts work and his intense values and realism in his paintings.
I tend to veer in realism, which is my favorite style. I love not only intense tones but intense colors, I want my paintings to speak to you when you look at them, move you and wish you could step in them. I have been heavily influenced and taught by Cliffard T. Bailey, who has shown me a new level of painting in which I will be forever grateful. God has gifted me, mother nature has inspired me and he has taught me the medium.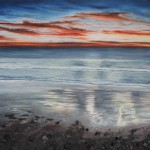 In my mixed media paintings I incorporate other elements of the earth into my seascape paintings by using sand and shells. I have collected these items personally from the San Diego area, providing another special touch and artistic interest into my paintings. They are a combination of my Tonalistic landscapes and mixed media. I wanted to bring more texture and a 3-D effect by blending those elements into my paintings in a effective and subtle way.  Plus its a great to have an excuse to go shelling.
Every artist dips his brush in his own soul, and paints his own nature into his pictures. – Henry Ward Beecher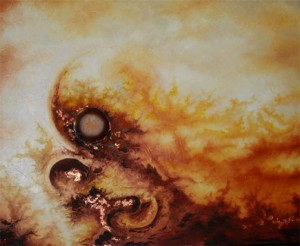 As an Mixed Media Abstract Artist I'm inspired by elements of the earth in many forms, one being semi-precious stones which I incorporate into my paintings. I call my series where I use semi precious stones my "ELEMENTS" Series.  I want to incorporate the elements of the earth to create more emotion, while working with their qualities and properties to showcase the beauty of the stones and to bring uniqueness and texture to each painting.
In my abstract paintings, many of them are landscapes; which is my favorite thing to paint. I love to add depth and detention with many different textures and values which I hope bring more emotion to my paintings.
I hope everyone will feel the intensity in my paintings that I strive for and enjoy them as much as I do in creating them.
My love of artistic diversity:
I have so much fun and passion in every style. One allows me to focus specifically on what I am wanting to create while being exact and specific.
While the mixed media pieces allow me to be more loose, free and create using texture and other fun materials. I feel that by having these different styles allows me to be a balanced artist. They allow me to change things up and not get board. I grow from every single piece which encourages me to begin the next one.
I hope you feel the emotion and energy of each painting I create. I not only put my artistic creativity into my work, but my soul, my passion and energy into each piece. My love for painting, my love for art. – Tesa