Art Through My Eyes…
I'm constantly inspired! That must be the artist in me.
Art is who IAM.
It is a piece of me.
When I paint I know that I am on my souls path.
Art has always been with me and will always be apart of me, we are one.
I have more ideas then I do time; the down side of being an artist I suppose. I find inspiration in many forms, I wanted to share with you some of my inspirations so you can better understand who I am as an artist.
This world is but a canvas to our imagination. Henry David Thoreau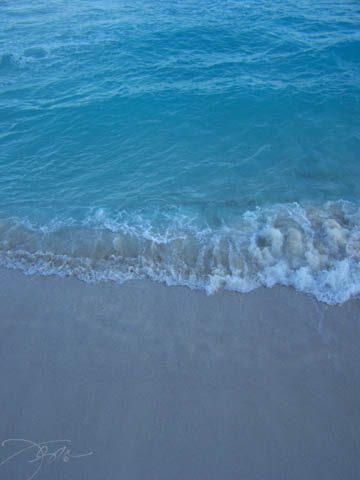 My newest Inspiration:
The Beach, Ocean, Waves, Sunsets, Surf, Sun and Sand!
From my travels to the ocean, I have collected many photos from different places all over the world. I would like to travel more than I do, however when I do, there is a bit of a amateur photographer in me. I love to take pictures, tons and tons of picture. When I do I have one thing in mind…..
to get the "perfect" picture to PAINT!
The "perfect" photo that consists of the perfect subject, composition, colors, lighting and values for me to then put onto a canvas.
I want to capture on film Gods, mother natures, the worlds beauty and then come home and paint it. I work in my studio from my photos that I have taken from places that have inspired me.
When you see my art, you see a piece of me, where I have been, a piece of my soul that was touched by a particular vision of nature. I want to bring the beauty of nature onto the canvas so we can have it as a part of our home to then enjoy for a lifetime. – Artist; Tesa Michaels
Southern California Influence:
Now being in Southern California and being close to the water, I have been even more inspired from all the breath taking sunsets I have witnessed in being here. They are my favorite.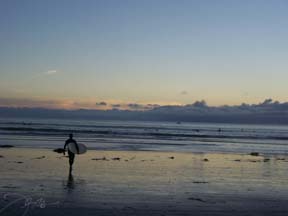 I have been amazed on how inspired I have been by all the diverse beaches here in Southern California. Each one is unique and constantly changes. Therefore as you can imagine I have so many photos to choose from to paint.
When I paint these sunset landscapes I like to capture their beauty the best I can. I strive for a more realistic style. A style that is my first or more natural style, plus realism being one of my favorite styles of art.
This style I strive for also is heavily influenced by my mentor Cliffard T. Bailey, who I painted under and with for a couple of years a while back. He is and always has been one of my favorite artists. His style, tones, values, colors, skies and compositions are ones that are truly breath taking. From his teachings I was able to have a introduction to "Tonalism".
Tonalism was an artistic style that emerged in the 1880s when American artists began to paint landscape forms with an overall tone of colored atmosphere or mist. Between 1880 and 1915, dark, neutral hues such as gray, brown or blue, often dominated compositions by artists associated with the style. During the late 1890s, American art critics began to use the term "tonal" to describe these works. Tonalism is sometimes used to describe American landscapes derived from the French Barbizon style, which emphasized mood and shadow. – Wikipedia
Art enables us to find ourselves and lose ourselves at the same time. Thomas Merton
Influential Artist:
A good painting to me has always been like a friend. It keeps me company, comforts and inspires. Hedy Lamarr