Renee Lawrence, Fine Artist
Life in black and white Fine Art By: Renee Lawrence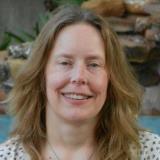 Renee Lawrence is an Oklahoma City artist who uses crow-quill pens dipped in ink or rapidograph pens on bristol board to create images in black and white. People, animals, architectural elements and landscapes are some of her favorite subjects.
Whenever possible, Renee likes to take her own photographs, which form the basis for many of her drawings. Because the ink once on the paper cannot be erased, she starts with a light pencil sketch of her subject to ensure the accuracy of the drawing. Sometimes the sketch is merely an outline; occasionally portionscan be highly detailed, depending upon what is being rendered.
Sometimes the pencil sketch and inking are evolving at the same time. Once an area has been inked, Renee will erase the pencil underdrawing. Delicate hatching, cross-hatching and occasionally stippling are techniques Renee uses to give the illusion of texture, tone and form.
E-mail her at renee@inktankart.com.
Join Renee on her Facebook page where she offers free art giveaways as well as showing some of the sketches I've done from the local art guild's figure drawing sessions
http://www.facebook.com/people/Renee-Lawrence/100001550207627