SPECIAL THANK YOU!
SOLO SHOW AT ADELMAN FINE ART GALLERY
A while back a solo show was offered to me from the Adelman family at Adelman Fine Art. I of course was besides myself excited. Graciously excepted and began to plan and prepare with such passion and enthusiasm.  Yet, like most things I set a high bar for myself and do ALL I can to hit that bar with the highest quality that I am able to produce.
Yet, I am only ONE person and I needed help. I was told a saying a while back, "It takes a village". I have learned that to be true these last few months from all the help that I have received from such amazing people in my life. They are the ones who has made this show possible, therefore I wanted to take a moment and recognize those who has helped me in making this dream of this caliber of solo show possible.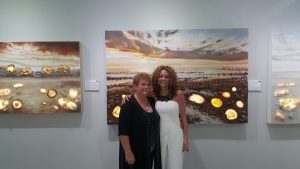 My Mommie aka Kathy Kaberline, she has not only literally saved my life in order for me to be here to continue to create my art due to my past with Lyme Disease. She once again like she always has was such an influence in EVERY way to support me with this show. She is an artist as well, so it was great having her artistic skills be put to work in assisting me with so many of the pieces shown in this show. There are not enough words to describe how thankful I am to have her support and love behind me as a artist. She truly was instrumental in what you see at this show and this would not be possible without her.
My family; Brother Tavis and Sister in Law Sommer. With them being here in California a short period of time from Colorado they stepped in the studio and helped me in great ways. It was so fun to have them help and have there influence in what was in the show. Let alone the love and support that has been so profound even at a distance that we face. I am so thankful to have there strength and love behind me that they show me not only as a sister but how they believe in me as an artist.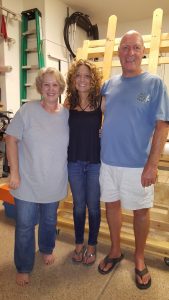 Lee and Sheri Newman, my new "Uncle and Auntie" they were here on vacation in California for a week and got put to work in the studio. Lee is an expertly skilled in so many ways that I am not, therefor we made a great team. He was able to help me execute my visions of what I needed done with the use of power tools which I do not get along with. He helped me with the iron wood table and table scape piece that is new to my Home Décor collection and new Mesquite piece.
Now out of all things he is making me two new easels that will actually hold my large and heavy paintings, which I have needed for so long and were not able to obtain, no one makes them to fit what I do.  I am beyond excited about those.
He did things with such finesse and quality that was impressive and appreciative to see. He was a true blessing to come in, not only to my studio but to my life.
Auntie Sheri then while we were working in the garage on these things, she came in and organized the whole garage. It was a mess, I am renting therefore Ive kept all boxes knowing that Ill be needing them again some day. Plus have been so busy I have not had the time and it was just too much for me. She strongly came in and before I knew it looked around and she expertly organized it ALL. I was then able to add 2 more 6 foot tables to do my art on. I so needed that space, as I was running out getting ready for this show. It was such amazing timing and she was such a blessing doing what she did.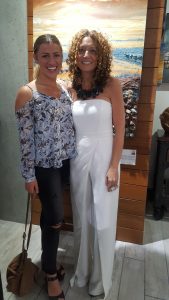 My assistant Jessica Alexander Lamar, she is just a God send. She chose me as a mentor and I in turn chose her as an assistant. She has not only art skills that I see will grow and take her to new heights as an artist. Her work ethic and energy is one that I want working with me side by side in my studio and business. I am so luck to have had her come into my life and you will defiantly be seeing her art evolve in the future soon.
John Liddit of Giant Canvas Company, he is the one behind all of my large panels I create my statement pieces on. He is the one who helps make all my heavy work possible.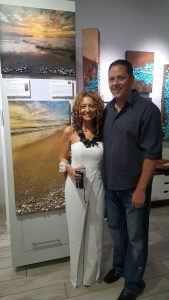 Jon Barrnes, who collaborated with me with 2 unique "Photoscapes" we created together. He came to me a while back and wanted to collaborate and I am so glad we did. I not only love his photography, him as a person as well.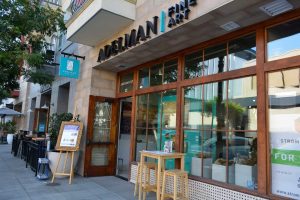 Adelman Family, Marcia, Phylicia and Nicole the owners and directors of the gallery. We found one another 2 years ago from the beginning and you have believed in my for these years and I am so thankful for the opportunity to hang ALL of my work among your walls of your gallery. It really meant a lot to me you have thought of me in that way.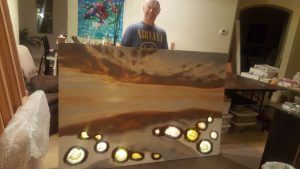 Mark Johnson who is my Electrical Engineer who helped me with ALL my ILLUMINATED Series semi precious stones paintings.