My Treasures… where I get them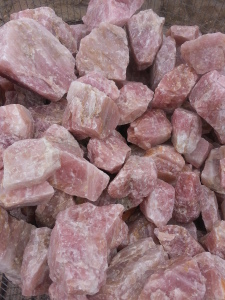 Inspiration is sometimes the first step to creativity, but sometimes in my case it's the vendors, stores, places, gem shows, booths, people who are selling these treasures that come first before I get that spark of creativity in order for me to create my works of art.
I get my semi precious stones that I use for my paintings for my "ELEMENTS Series" from all over the world. The stones are from all around the world as well as from the vendors who travel the world selling them to people like me.
One vendor in particular is one of my favorites I purchase from, he is a taller Chinese man who is always at the gem and bead shows we attend. He is such a kick, he barely speaks English and we have a bit of a hard time communicating, but we both speak "stones". If I point and describe with certain common "stone" words we usually do ok. White…..quartz, or agate or any other key word he knows. Just enough to get us by.
Every time we (mom and I, cause she is usually with me at the shows) he is so excited to see us. (i think it is because we spend so much and buy in bulk, plus have so much fun in doing so) that he always has a huge smile on his face, gets excited and comes out from the other side of his booth to hug us and say HI. He never says much, but it is always fun to see him.
He always has something new for you to see and hope you will buy. He gets things from all over the world and brings the together for us (saves us time rather than traveling all around the world ourselves).
However dont get me wrong we would love to do that someday, but this is alot easier.
Among our local travels we use every excuse we can find to go to stores that sell semi precious stones, gems and minerals as well as any other shinny object that we think we need.
Writers research, us artist collect and gather shinny objects…..
Favorite Place in Colorado:
One of my favorite places is Red Rose Rock Shop and Dicks Rock Museum in Estes Park Colorado.
They have a huge selection of semi precious stones that are rough and great for me to use.
They have a huge outdoor selection of rough larger pieces of quartz, rose quartz, and other stones that are in big blocks that are weighed by the pound.
Inside they have smaller pieces and bags full of semi precious stones. Mostly rough and some polished.
I got alot of my large mica there, the owner explained to me that he got it from there mine they have in South Dakota where you can just go and pick it up off the ground. (needless to say I defiantly want to go and do that).
They own two mines they said and that is where most of the rose quartz and mica came from.
There then is a small other section in the store where the museum is where you can find alot of larger specimens that are rare and just for show. Amazing pieces and a big selection of pieces on display.
http://www.redroserockshopestes.com/